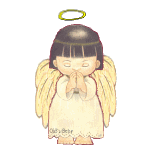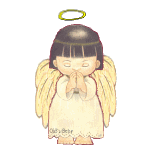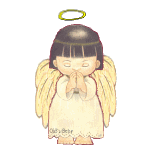 Listen to the things the little angels have to say...
They're here to help you make your life
better every day!

Do something nice for someone.
Try to end a quarrel.
Seek out a forgotten friend.
Write a love letter!

Keep a promise.
Stop to listen.
Show your loyalty in word and deed.
Share a treasure!

Find the time.
Forgive an enemy.
Apologize if you were wrong.
Let a grudge go!

Appreciate the little things in life.
Be kind.
Be gentle.
Laugh a little more!

Try to understand.
Speak your love.
Take pleasure in the beauty and wonder of the earth.
Express your gratitude!

Welcome a stranger.
Gladden the heart of a child or a senior.
Do a random act of kindness.
Smile!















Sending You Special Angels To Watch Over You
And To Keep You Safe!
Pass These Angels Along To All Your Friends!