Christmas Greetings
If Picture Or Snow Flakes Don't Appear
Click Here
Christmas time, church bells chime
There's gladness everywhere;
Children sing, sleigh bells ring
There's happiness in the air.



Songs are sung, stockings hung
We decorate the Christmas tree;
Gifts exchanged and we dance again;
Amidst laughter and all the fun.



As joy abounds, we hear the sounds;
It's Christmas time again
Be sure to send to this every friend;
Good wishes for a safe and Happy New Year.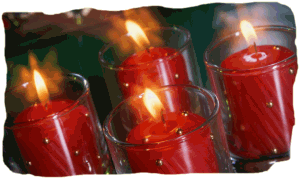 Merry Christmas
Pass This Along To All Your Friends!